News & Activities
Company newsletter, activities, media tips and more.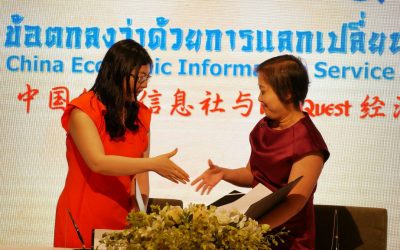 On March 20, Ms. Wu Xuejun, Assistant to President, China Economic Information Service, Xinhua News Agency and Ms. Warangkhana Boonthiam, Sales...
read more
Executives of Xinhua News Agency and China Economic Information Service visited InfoQuest and learned about its news products.
read more
Join Our Newsletter
Stay updated with the latest news on InfoQuest products and services as well as receive the latest annual Thailand Media Landscape report .
By subscribing to our newsletter, you have accepted InfoQuest's terms of use and privacy policy.