Social Mentions & Multi-channel Monitoring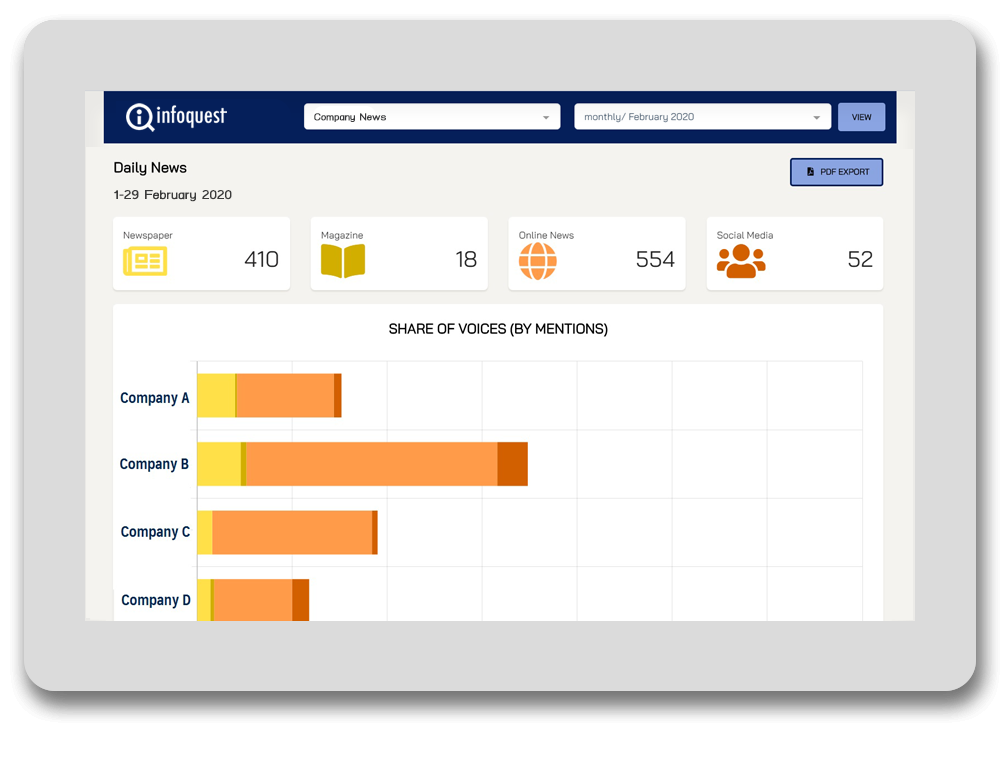 Our 360-degree monitoring service lets you track your specified news on social media, online media and print media.
Information is categorically divided based on media type and presented in a dashboard layout to help grasp the overall picture for news articles in terms of volume and distribution. This improves convenience and saves time in monitoring news across each media platform.
Information that helps with marketing and public relations
Tables comparing data based on customized categories such as corporate news, competitor news and events
Tables and charts showing the number of news and stories with specific mentions and PR Value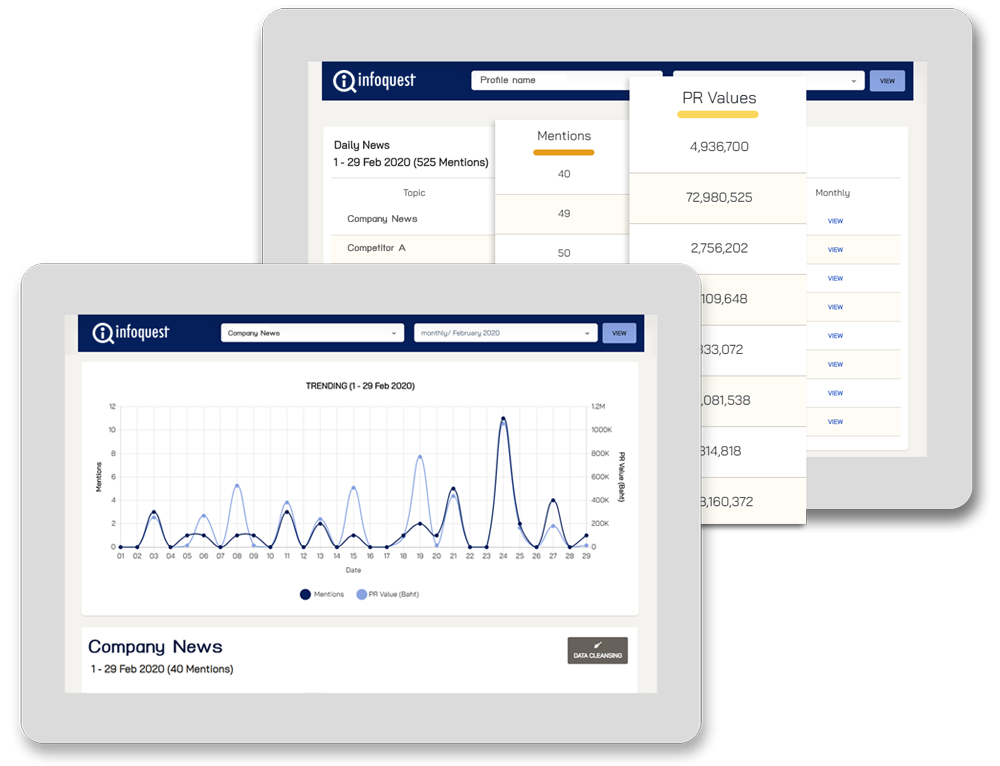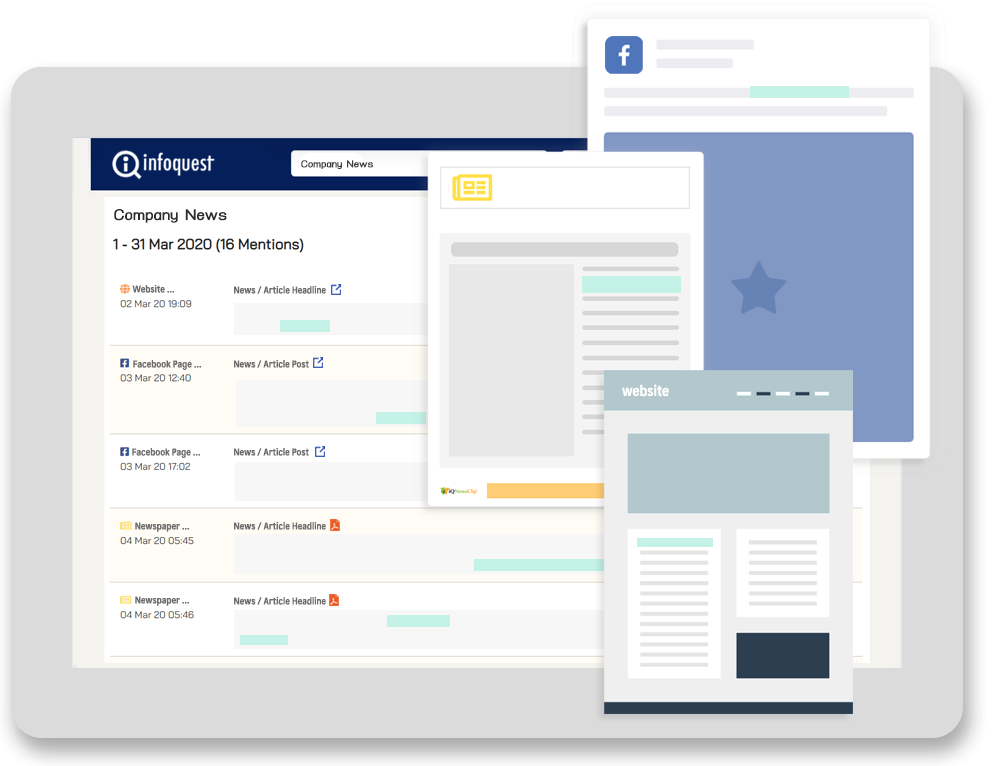 News clips can highlight custom keywords to make it easier to identify the tracked keywords
Every news clip contains the link to the original source or PDF file. For example, a link is provided to the original Facebook post that contains mentions of your company.
Free trial!
To learn more about our media monitoring service, media analysis report, and other services on offer, call us at 02-253-5000 ext. 222
Contact us
Related services