Social Mentions & Multi-channel Monitoring
"InfoQuest 360" is your personalized news monitoring service across print, social media, and online news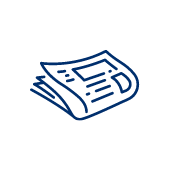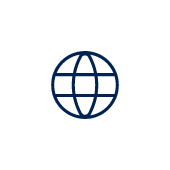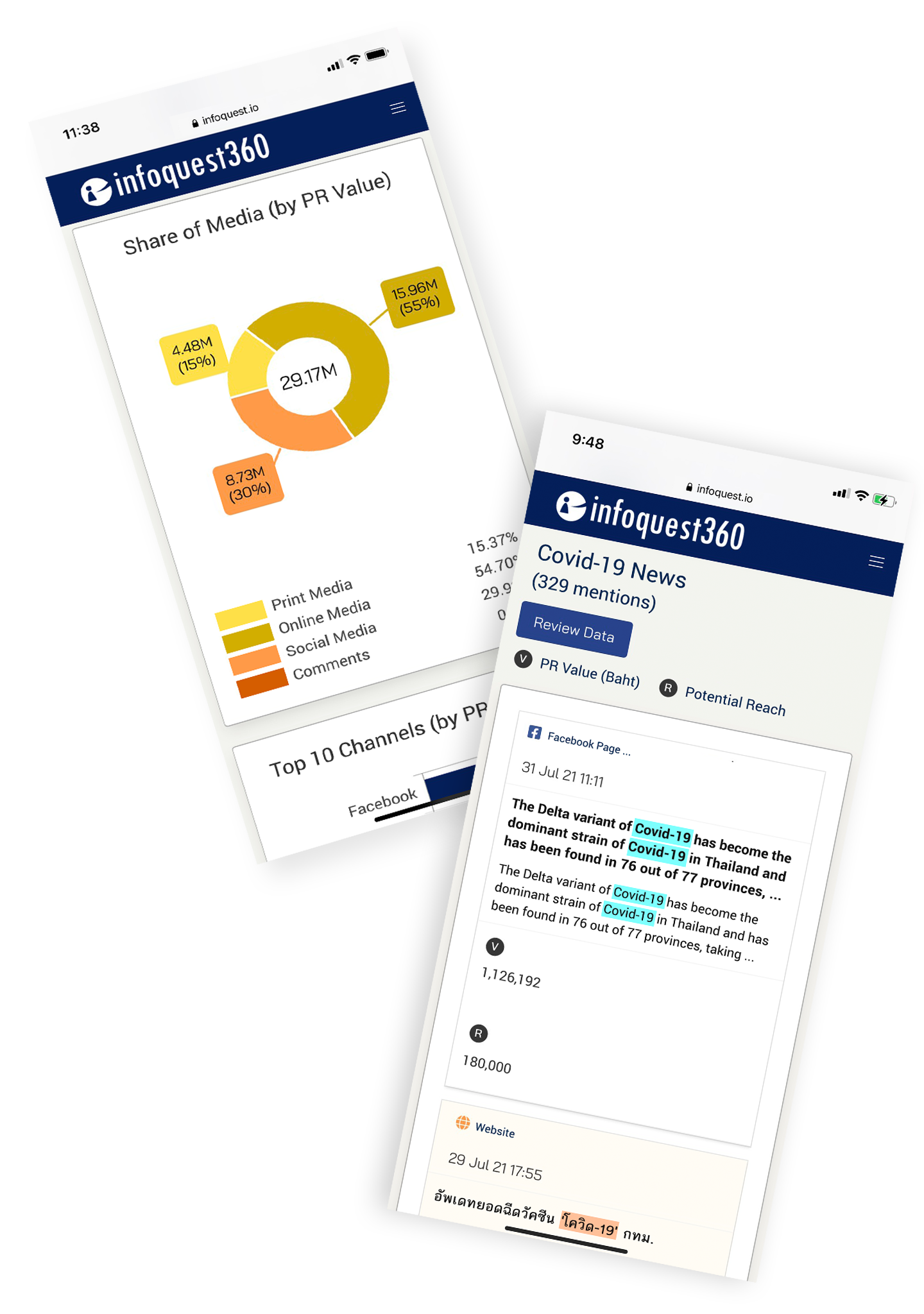 "A complete news monitoring solution
to help you
save cost and time"
Information is categorically divided based on media type and presented in a dashboard layout to help grasp the overall picture for news articles in terms of volume and distribution. This improves convenience and saves time in monitoring news across each media platform.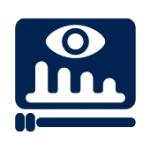 See the big picture with just a glance
Receive hourly updates which are displayed in a DASHBOARD format to help you see the big picture such as the overall number of news in a convenient and efficient manner.
COMPREHENSIVE NEWS SOURCES
Gain access to an extensive list of major news sources across social media, websites, magazines, and newspapers.
INSIGHTFUL METRICS FOR ANALYSIS
Every news article features marketing and PR metrics such as Potential Reach and PR Value which can be used for analysis in EXCEL format.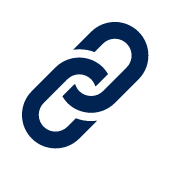 ORIGINAL LINKS
Check the details from the original source with the embedded link that directs you to the original article or download the article as a PDF.
TRY OUR 30-DAY FREE TRIAL
Please call 02-253-5000 ext. 444 and inform our representative of the promotional code below for your free trial 
Promotional Code:
Remark: The promotional code can be used only for the InfoQuest 360 service and is valid until 31 December, 2022.