InfoQuest published its annual Thailand Media Landscape report. The 2021 edition examines in-depth the trends, behaviors, and consumption of media during the COVID-19 pandemic. During lockdown, social media grew into an even bigger sensation, catapulting the popularity of TikTok and Clubhouse, which has been wildly popular since the start of 2021. Mainstream media, on the other hand, continue to face many struggles.
InfoQuest Limited, Thailand's leading media intelligence service provider and news agency, published "Thailand Media Landscape 2021". The report discusses the trends and happenings across the various types of media in Thailand, from how the industry is coping and adapting to the COVID-19 pandemic, Digital Disruption and ad spending. The report covers areas comprising social media, influencers, websites, digital TV, OTT TV, radio, magazine, newspaper and news agencies, as well as the overnight sensation Clubhouse.
"Thailand Media Landscape 2021" provides insight into the business operations of mainstream media such as TV, radio, newspaper, and magazine. This year, Thailand's mainstream media will continue to endure the hardship of grappling with the consumer behavior that is constantly changing with technology. The mainstream media also has to cope with the new round of the COVID-19 outbreak at the end of 2020, adversely affecting the economic recovery in 2021 and shrinking ad spending, which is a vital revenue stream for media businesses.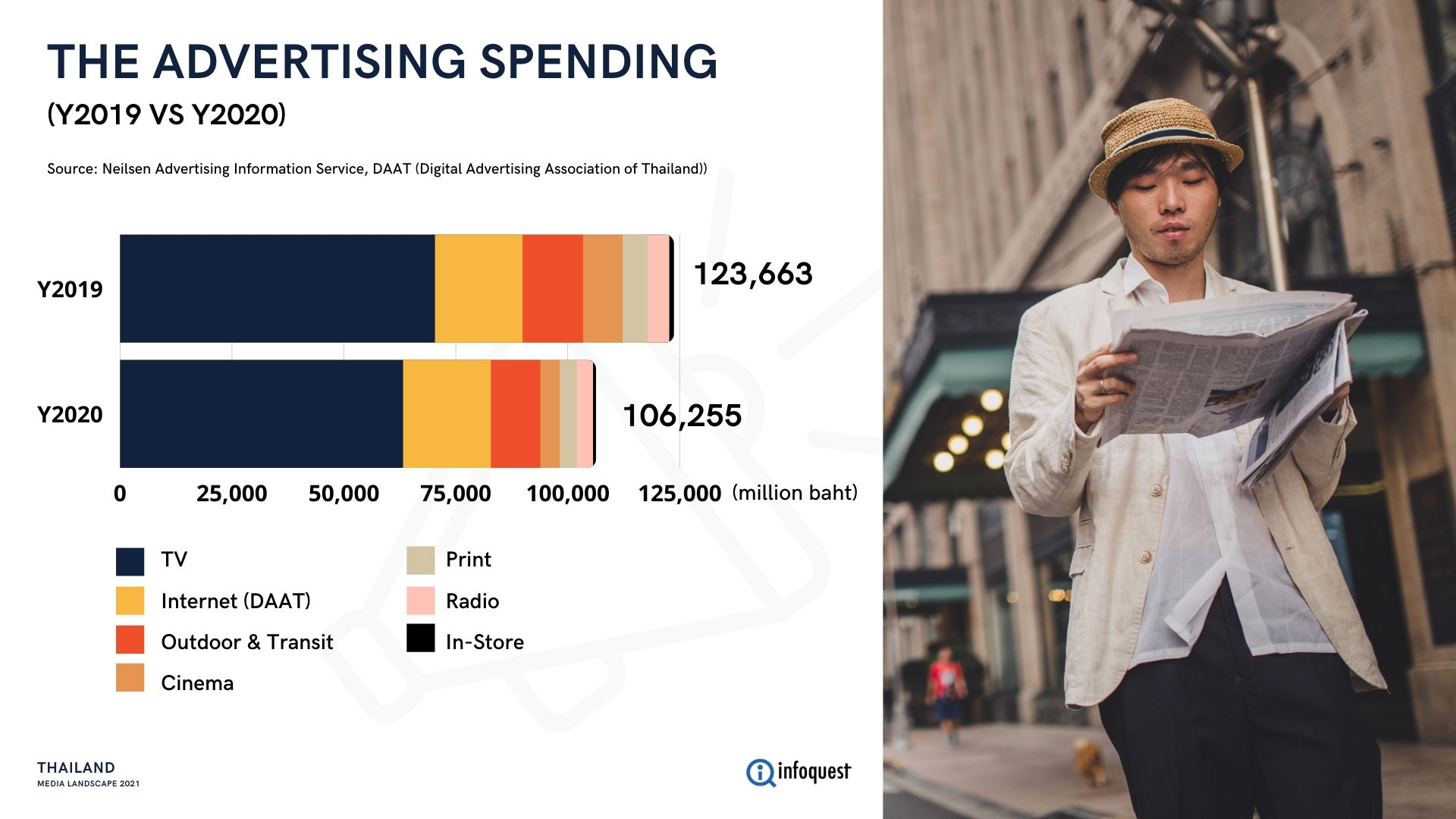 The report explores trends and behavior on how social media is consumed as it gained popularity during lockdown and the shift on how it is replacing the role of mainstream media. Thais use social media for a variety of reasons from updating on current events to entertainment. Relative newcomer TikTok was one of the most talked-about social media applications last year. 
In addition, "Thailand Media Landscape 2021" contains insightful opinions of experts from the press and PR agencies on media trends and the PR business. Those seeking a comprehensive look at media in Thailand can view "Thailand Media Landscape 2021", which is published by InfoQuest Limited at https://www.infoquest.co.th/thailand-media-landscape-2021/overview-en.